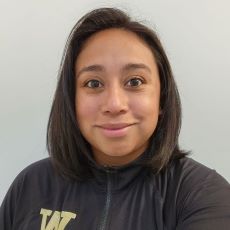 Yesenia Cooley Pascual
---
Education: BS Chemistry Minor PhilosophyEast Tennessee State University, DPT Class of 2025 University of Washington.
Hobbies: Being outdoors camping, climbing rocks, and kayaking. I always appreciate the opportunity to sip a London Fog and read.
Clinical Interest: Neurology and Pediatrics.
Research Interest: Early intervention and mobility for pediatric populations, cognitive and motor developmental benefits of early powered mobility.